Multidisciplinary Team
Meet the multidisciplinary team behind London Pain Clinic
Pain Psychology
Psychological approaches to pain management focus on the role that thoughts, behaviour and emotions play in the experience of, and coping with pain. The role of physical/biological and social factors are also taken into account and a biopsychosocial model is used to understand and develop treatment plans.
Dr Jill Neilson, Consultant Psychologist
I am a Consultant Psychologist with over twenty years experience in the NHS and private practice, working in both physical and mental health settings. A British Psychological Society (BPS) Chartered Psychologist (CPsychol), with dual chartering as a Counselling and Health Psychologist. 
Read more
Specialist Pain Physiotherapy
At the London Pain Clinic we work with a number of physiotherapy associates who offer specialist treatment pathways and who have been playing a key part in the rehabilitation of our patients for many years.
Maxine Rodriguez, Specialist Pain and Spinal Physiotherapist
Maxine is a specialist pain & spinal physiotherapist with over 20 years experience in the assessment, diagnosis and treatment of musculoskeletal, neuropathic (nerve) and spinal pain conditions. Fully chartered and HCPC registered, she has worked extensively within large NHS teaching hospitals as well as in the private sector in the UK &  Australia.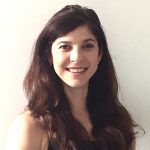 West London Physiotherapy
Undine Ungerer of West London Physio has a special interest in persistent pain conditions and uses her expertise to restore strength, stability and  functional movement, as well as addressing underlying issues that could be contributing to the pain.  She encourages healthy habits that fit into your lifestyle including healthy eating, regular exercise and meditation.  
Read more
Maria Elliot, Specialist Female Pelvic Physiotherapist
Maria is one of the UK's leading specialist Abdominal and Pelvic Women's and Men's Health physiotherapists, a trained pilates teacher and Pelvic Pain Coach. She has developed unique and multi-disciplinary treatment programmes that are at the forefront of postnatal and pelvic recovery. 
Read more
Joseph Badham, Specialist Male Pelvic Physiotherapist
After qualifying as a physiotherapist, Joseph spent 5 years working within the elite sporting arena, primarily in elite professional soccer but also working with Great Britain swimmers, professional boxers and Great Britain sailors. He developed a keen interest in lumbopelvic dysfunction and Chronic Pelvic Pain Syndrome due to the ongoing nature of the injuries which he was seeing.