Support Team
Meet the support team behind London Pain Clinic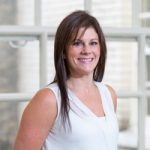 Kelly Staff, 
Kelly started working at The London Pain Clinic in January 2015. Responsible for the smooth running of the practice, continuing to grow the London Pain Clinic and its associated clinics and ensuring all patients have a positive experience at The London Pain Clinic
Sara Woodrow, Assistant Practice Manager
I joined the Royal Navy on completion of my secondary education and left in August 2017. I have been lucky enough to visit all over the world and experience a multitude of cultures. In my spare time, I enjoy walking my dogs and spending quality time with my family.
Claire Yates, Clinic Administrator
When I am not working at the London Pain Clinic, I also teach Yoga. I have a great interest in teaching yoga for injuries and recovery and working with conditions such as Fibromyalgia and Chronic Fatigue Syndrome. I also teach restorative yoga, breathing techniques and meditation to help with pain relief.