Joseph Badham
Specialist Men's Pelvic Physiotherapist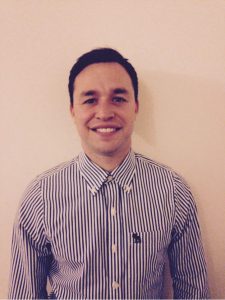 After qualifying as a physiotherapist, Joseph spent 5 years working within the elite sporting area, primarily in elite professional soccer. He has gained further vital experience within other elite sports and through working with elite sportspeople including; Great Britain swimmers, professional boxers and Great Britain sailors. He developed a keen interest in lumbopelvic dysfunction and Chronic Pelvic Pain Syndrome due to the ongoing nature of injuries which he was seeing.  
Joseph Badham earned his degree in Physiotherapy at the University of Huddersfield in 2010. He then proceeded to secure full time employment within a professional football team.  During his time there he gained valuable experience in the treatment of lower limb injuries, particularly of the lumbopelvic area. During his time within the club he completed his MSc in Sport and Exercise Medicine at Queen Mary's University.  From here he went in to private practice in London at a multi-disciplinary clinic. Once again, here he predominantly worked as a lower limb and men's health physiotherapist. It was here that he continued to progress his skills, working closely with a multi-disciplinary team. He has gained much valuable 'hands on' time and experience dealing with men's health issues.  He utilises his knowledge of biomechanics, movement quality, muscle imbalances and manual therapy to ensure that a unique tailor-made programme of treatment and care is delivered to each of his patients.  Initial stages of care will begin with a focus on pain relief and education, followed by the treatment of the underlying cause of the symptoms.  
Goals are set between Joseph and his patient ensuring that patients can reach the levels of activity which they wish to attain.
Following your assessment consultation, our Consultants in Pain Medicine may refer you to Joseph, if they feel Joseph is the most appropriate person to assist you with your rehabilitation. Once we have made the referral, a member of Joseph's team will contact you directly to arrange an appointment. Please note that the London Pain Clinic Group administration team do not administer Joseph's appointment diary.